WATCH OUT FOR THE CRACKLING CHEMISTRY BETWEEN TAAPSEE PANNU AND SAQIB SALEEM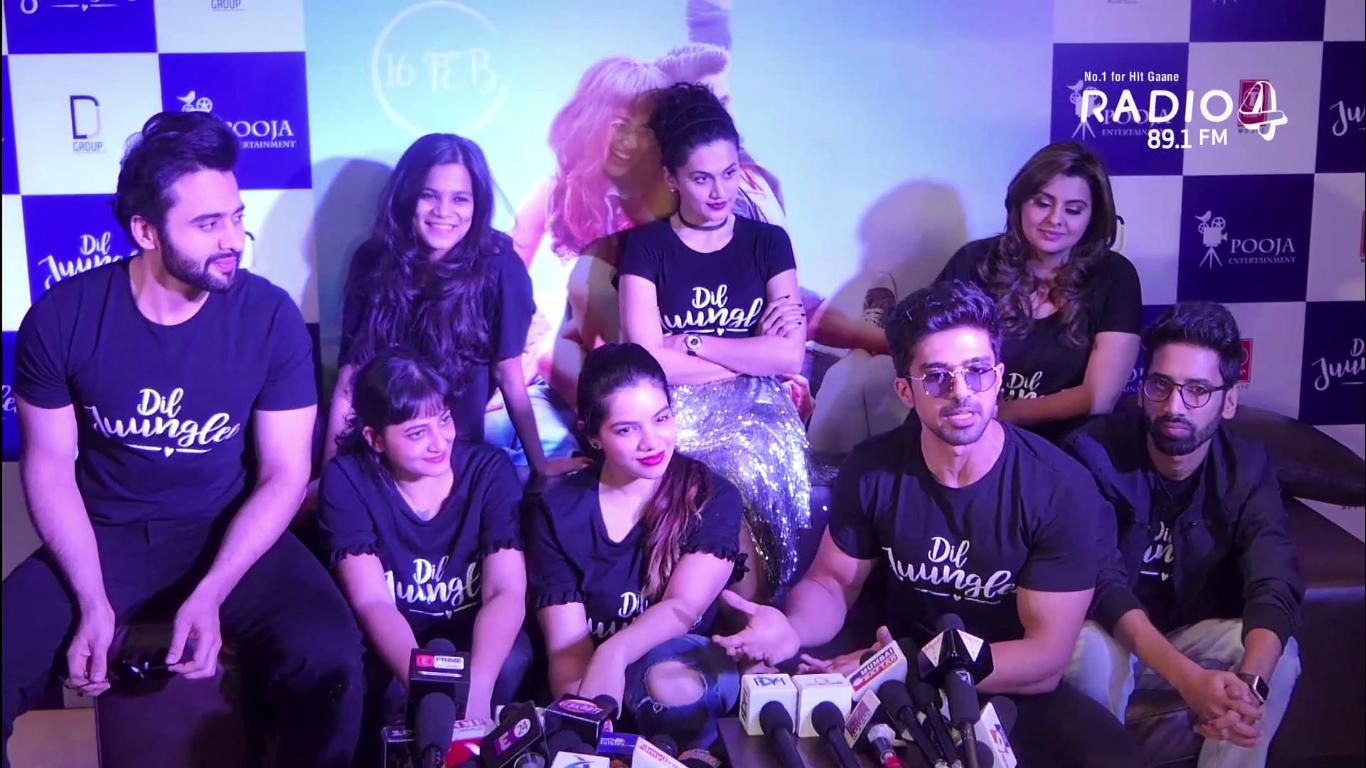 Bollywood actor Saqib Saleem and Taapsee Pannu return to the big screen with a new rom-com called Dil Junglee. The entire star cast was present at the official trailer launch of the movie.
During the trailer launch, the whole team shared their experiences, Taapsee was excited and delighted to work with Saqib Saleem and she feels that this movie will be a great start for her this year. "This is the only movie in which I'm very free, for the rest, I'm just breaking everyone's hands and legs." Said Taapsee.
Meanwhile, Saqib Saleem compares 'Dil Junglee' to 'Jane Tu Ya Jane Ya'. "There is a lot of freshness in this film. It is very similar to Jane Tu Ya Jane Na. In the movie, we all love each other and we're sure you will be happy to see a fresh jodi of Taapsee and me on-screen".
Written and directed by Aleya Sen, the movie comes under the production of Deepshika Deshmukh and Jackky Bhagnani is slated to release on February 16, 2018.