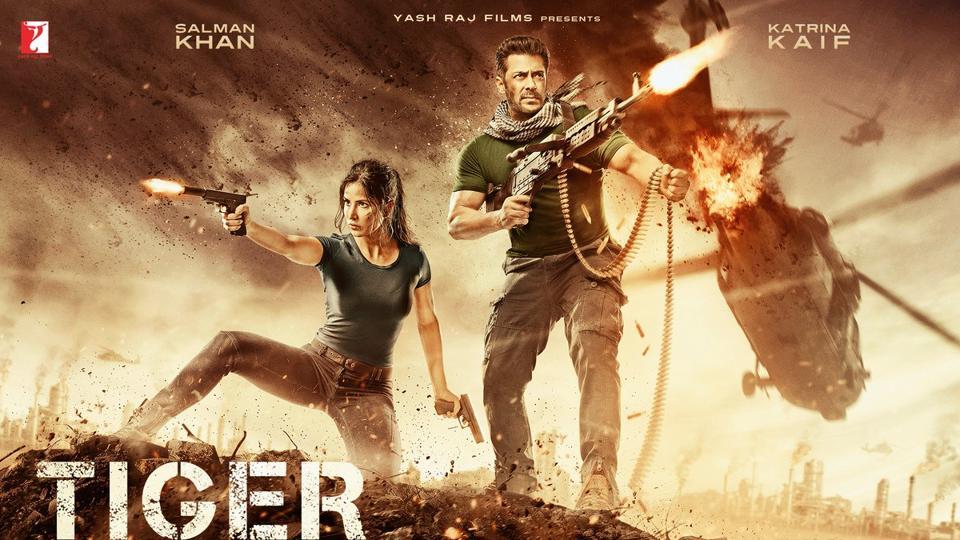 Tiger Zinda Hai: ***
Starring: Salman Khan, Katrina Kaif
Director: Ali Abbas Zafar
What's it about?
Ex-RAW agent 'Tiger' embarks on a do-or-die mission - a race against time to rescue trapped Indian and Pakistani nurses from the jaws of death. Will he, won't he?
Review
Apart from having its heart in the right place 'Tiger Zinda Hai' is a film that starts with a bang and gets to the point almost instantly without much ado. The real-life plot of nurses held captive in Iraq has been peppered with some more fictional largesse to get the cross country emotions running high, which it does!
Salman Khan is at his regular good and director Ali Abbas Zafar manages to extract an honest performance out of Katrina. Her acting chops, as well as dialogue delivery, seem visibly and audibly evolved.  Keeping them company are a bunch of assorted supporting actors including Paresh Rawal, who could've brought in a lot more comic relief had he been given wittier lines.
Film's main villain Iranian actor Sajjad Delafrooz brings in a refreshing change from the usual caricature faces of terror.
Together they play in a plot that is packed with a lot of tension and thrill but there are times when it doesn't quite build on it. The bane of the film lies in keeping it all too convenient and playing safe such that you miss feeling really scared of anyone or at the edge of your seat at any point in time.
In many ways 'Tiger Zinda Hai' is like a video game. Dot on its mission – unwavering and racing ahead despite obstacles.
'TZH' is a film that needs to cater to a lot of audience and it chooses a populist path with a backdrop of realism.
All in all, this Salman Khan starrer may not give you the chills or the thrills to last a lifetime but if you're in for a fast-paced end game, then just play along.
I am going with 3 stars.