THE DREAM WEDDING RECEPTION OF VIRUSHKA!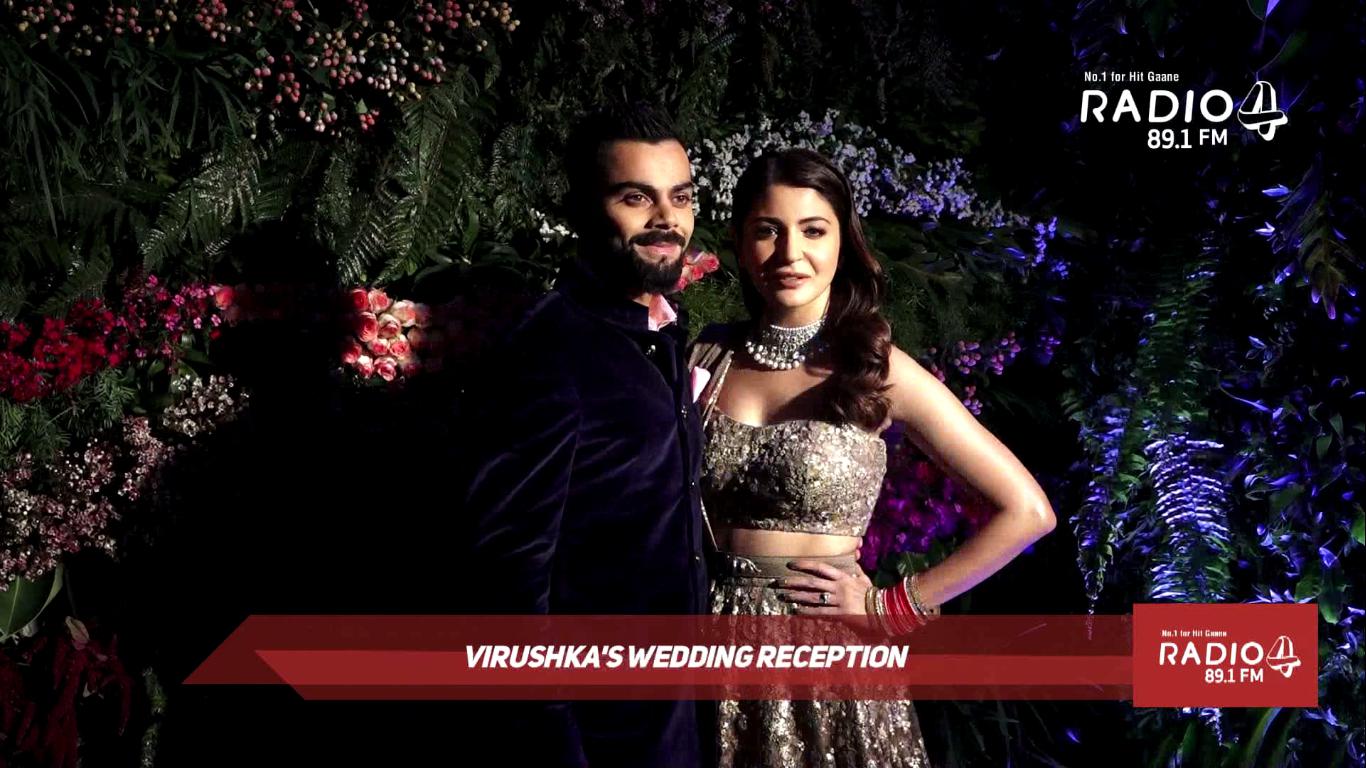 Virat Kohli and Anushka Sharma had a grand wedding reception in Mumbai, last night. Anushka looked extremely beautiful in the golden lehenga by Sabyasachi and Virat Kohli looked royal in Raghavendra Rathore's bandhgala.
The night saw several A-list celebrities, including Cricketers and Bollywood Stars, attending the grand event. The entire Indian cricket team came to congratulate the newlyweds before they fly off to South Africa.
Tons of pictures and videos went viral last night and Radio 4 brings to you the best of Virushka Reception. Watch the video below-
#Radio4TrendingNow: VIrushka Reception in Mumbai
WATCH! Bollywood and Cricket come together for the grand wedding reception of Anushka Sharma - Virat Kohli Check out the best of #VirushkaReception
Posted by 89.1 Radio 4 FM - No.1 For Hit Gaane on Wednesday, December 27, 2017