THACKERAY TEASER LAUNCH - WHY IS AMITABH BACHCHAN GRATEFUL TOWARDS BALASAHEB THACKREY?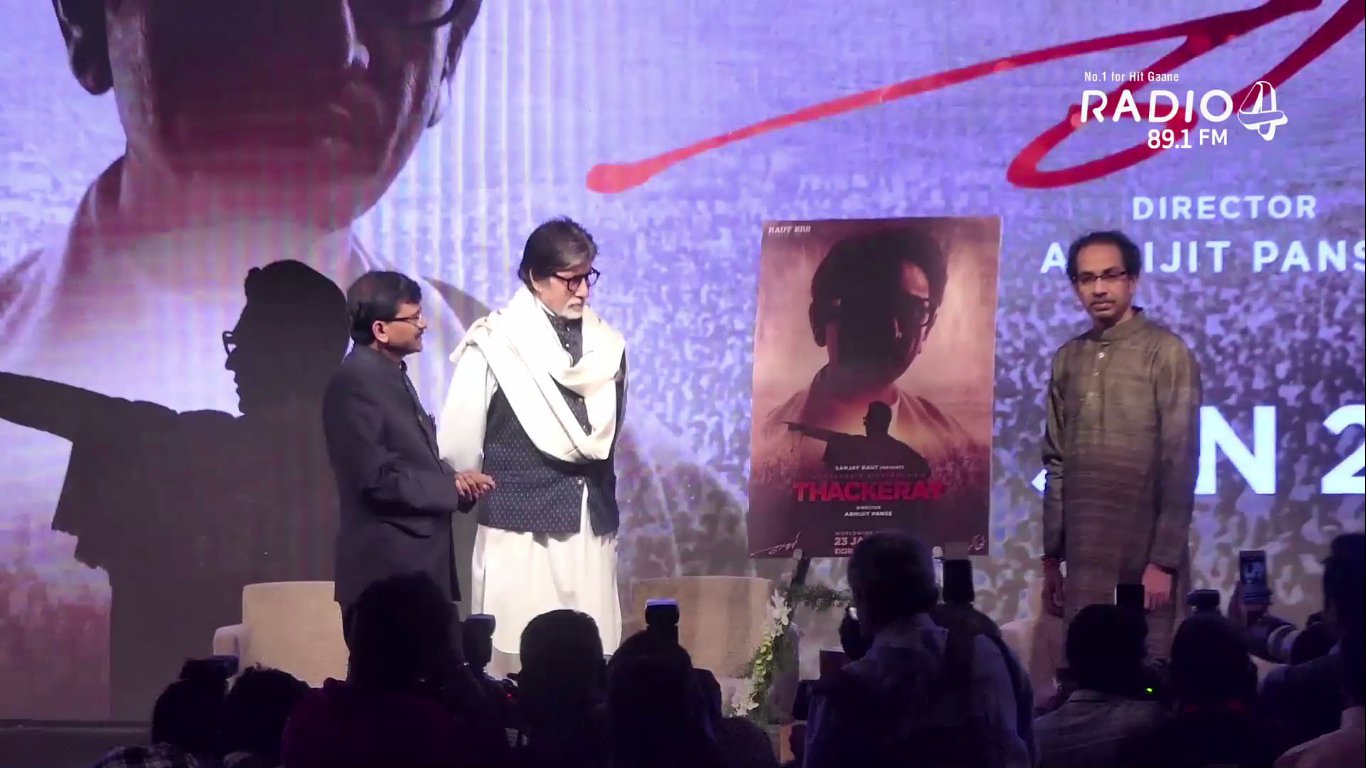 Actor Nawazuddin Siddique will be seen in a biopic as Balasaheb Thackeray penned by Shiv Sena leader, Sanjay Raut. Legendary actor Amitabh Bachchan was present at the event and recalled how Thackeray had helped him during his bad times.
"There cannot be one film on Balasaheb Thackeray, there should be a series of films based on his life."
Bachchan said that Thackeray has stood by him in his tough times. ''When I was hurt during the shoot of my film Coolie and I was hospitalized in a critical stage in Bengaluru, then shifted back to Mumbai, but I did not get an ambulance at that time, due to rain, but Shiv Sena's ambulance was available"
Directed by Abhijit Panse, Thackeray is slated to release on January 23, 2019.
#Radio4TrendingNow: Amitabh Bachchan talks about Balasaheb Thackrey!
Amitabh Bachchan feels that Balasaheb Thackrey's life can't be shown in 3 hours! Have you seen the trailer for Thackrey yet? Isn't Nawazuddin Siddiqui perfect for this role?
Posted by 89.1 Radio 4 FM - No.1 For Hit Gaane on Sunday, December 24, 2017