SOHA ALI KHAN LAUNCHES HER FIRST BOOK!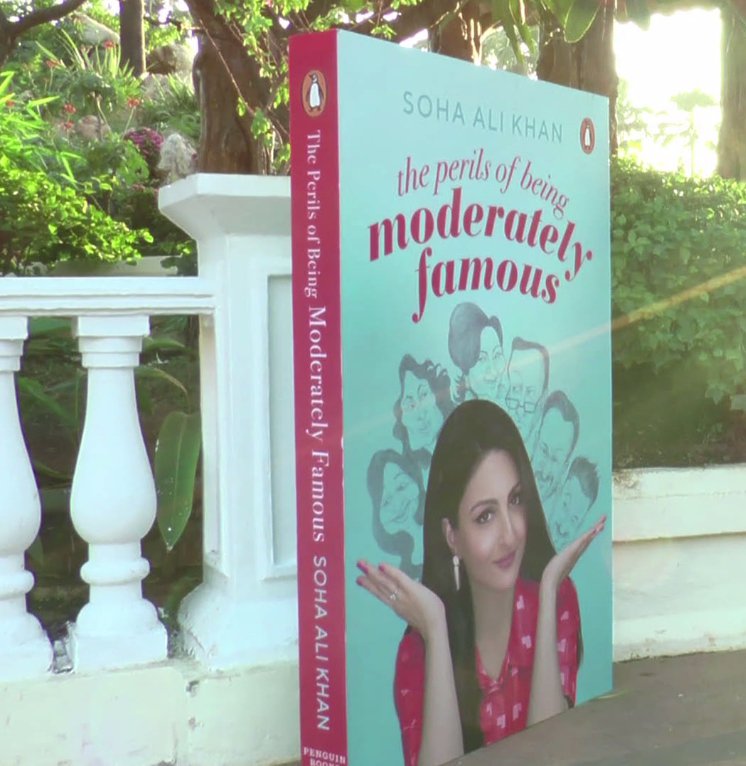 It's very common to see celebs writing books about themselves or someone else. The newest addition to the list is Soha Ali Khan Pataudi, who launched her new book last night 'The Perils of Being Moderately Famous'.
The event saw Kunal Khemu, Sharmila Tagore, Saif Ali Khan and Kareena Kapoor Khan together for the first time.The very proud brother, Saif Ali Khan also narrated an embarrassing story of Soha with her first date which made everyone laugh.
#Radio4TrendingNow: Soha Ali Khan's book launch
#Radio4TrendingNow: Big brother Saif Ali Khan narrates a funny incident from Soha Ali Khan Pataudi's first date ?
Posted by 89.1 Radio 4 FM - No.1 For Hit Gaane on Thursday, December 14, 2017