SHILPA SHETTY HONOURED WITH PETA 'HERO TO ANIMALS' AWARD!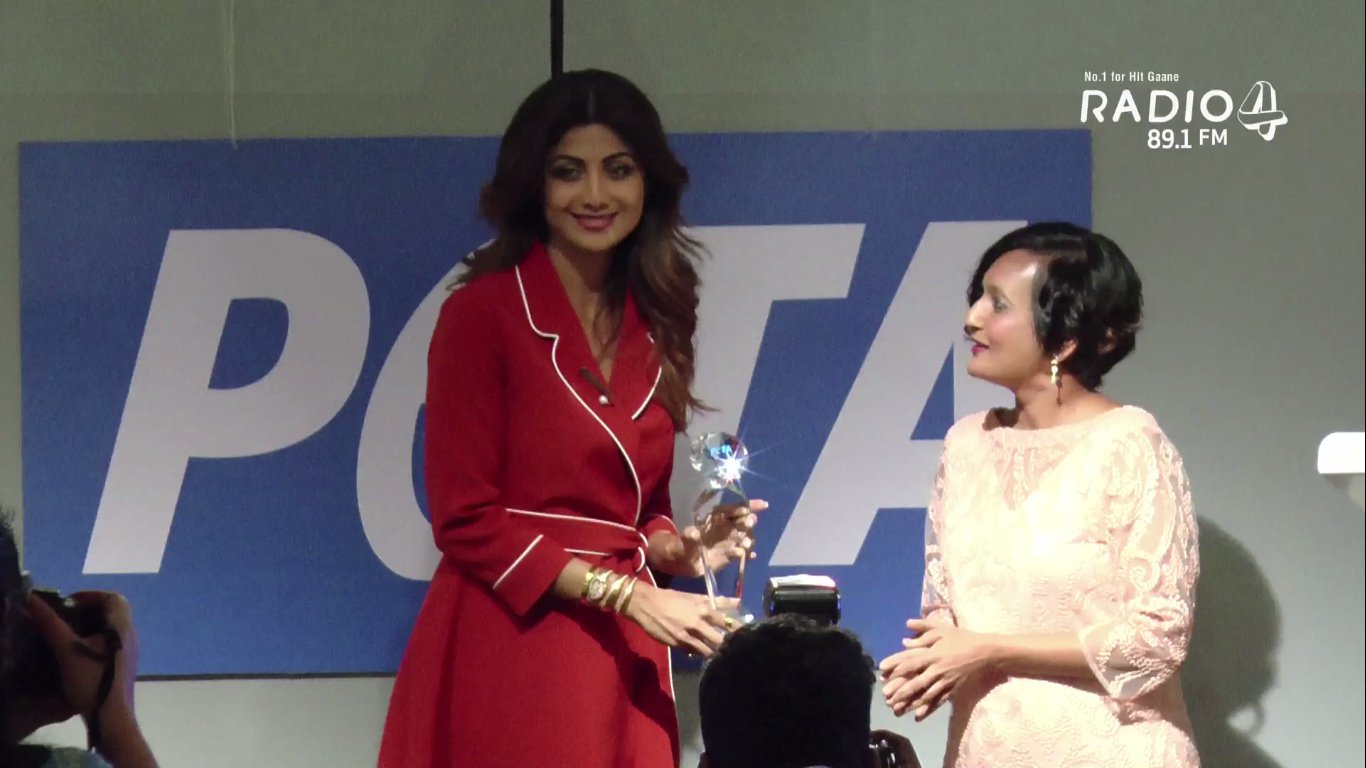 Actress-Entrepreneur Shilpa Shetty has been honoured with Hero to Animals award by the well-known animal welfare organization, PETA for her noble work and signing a petition against cruelty against animals.
"Children should learn to treat animals ethically. If they understand compassion, they would become far more responsible with human beings" said Shilpa. Other celebs to win this award in the past were Zareen Khan for rescuing a cat from the streets, Rani Mukerji for helping a dog in distress, Asin for saving a dog hit by car, Imran Khan for stopping a dog trainer who was smacking a dog on a film set and many more.
#Radio4TrendingNow: Shilpa Shetty honored with Hero To Animals...
Why did Shilpa Shetty Kundra dedicate her award to her sister, Shamita Shetty? Watch the story to find out!
Posted by 89.1 Radio 4 FM - No.1 For Hit Gaane on Tuesday, December 19, 2017