REVIEW OF RACE 3: GAME OVER!
Cast: Anil Kapoor, Salman Khan, Jacqueline Fernandes, Bobby Deol, Saqib Saleem & Daisy Shah
Director: Remo D'Souza
What's it about:
Members of a highly dysfunctional family are out to outrace each other for reasons that range from bizzare to ridiculous to both.
Review:
Super cars, shirtless dudes, maleable ladies, exotic locations, palatial homes, evil intentions and an illegal arms biz – it's all in the family.
Enough ammo to pull off part 3 of a franchise that has been lucky twice, but not this time. Race 3 seems to have run horribly out of luck this time around.
From the very start, cracks in the family on screen and screenplay begin to show very clearly as Race 3 hurtles from one badly enacted and directed scene to another.
Say bro if you want to sound cool, break into a Bhojpuri accent if you want to sound earthy, let a 52-year-old man-child pen and sing mind numbingly boring songs.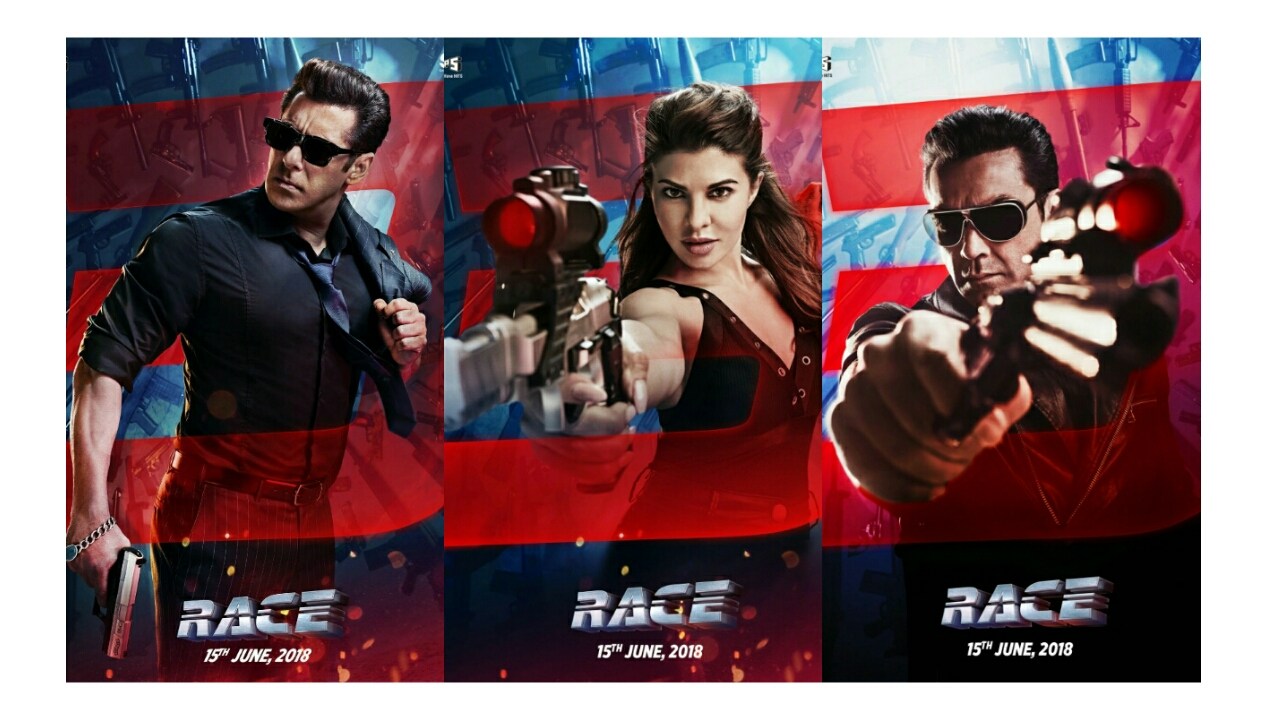 Sample this – "ek baar baby selfish hoke jeeona" urrrgghh!!!
Then throw in some more forgettable tracks and completely unviable twists and turns that are not only sad but also unintentionally funny.
There are also lines like, "our business is our business, none of your business," that sound equally ridiculous because it remains out-of-context like the rest of the script, story and dialogues in the film.
Race 3 is clearly a new low, even for Salman Khan. Bobby Deol tries too hard but does little more than looking ill at ease, Saqib Saleem and Daisy Shah prop the screen with their pretty presence but counter it with lack of any credible expression and Race 3 is quite a home run for leading lady Jacqueline Fernandes. She does her usual flashing the eyelids and mouthing accentuated dialogues with no regard for corresponding emotion or expression. Thankfully, she is gorgeous.
Anil Kapoor single handedly delivers a knockout performance but writer Shiraz Ahmed's lazy writing eventually takes him down too.
Race 3 is a torture of epic proportion. If you're wondering why the actors decided to do this film then the answer is perhaps in one of the dialogues of the film itself – "When the money is so good, who asks questions?"
I am going with 1 star with the hope that part 4, if at all does find the audacity to make a dash at the box office, then it is with the original brothers in crime – Abbas Mustan at the helm.
Ronak Kotecha