RANI MUKERJI KICK STARTS HER PROMOTION FOR HICHKI
Rani Mukerji had an impactful appearance in Mardaani where she impressed all of us with her power-packed performance.
She is now back with Hichki, which celebrates the human spirit, hope, and faith in oneself. She plays the role of Naina Mathur, who suffers from nervous system disorder that forces an individual to make involuntary repetitive movements or sounds. The film positively shows on how to turn disadvantages to advantages.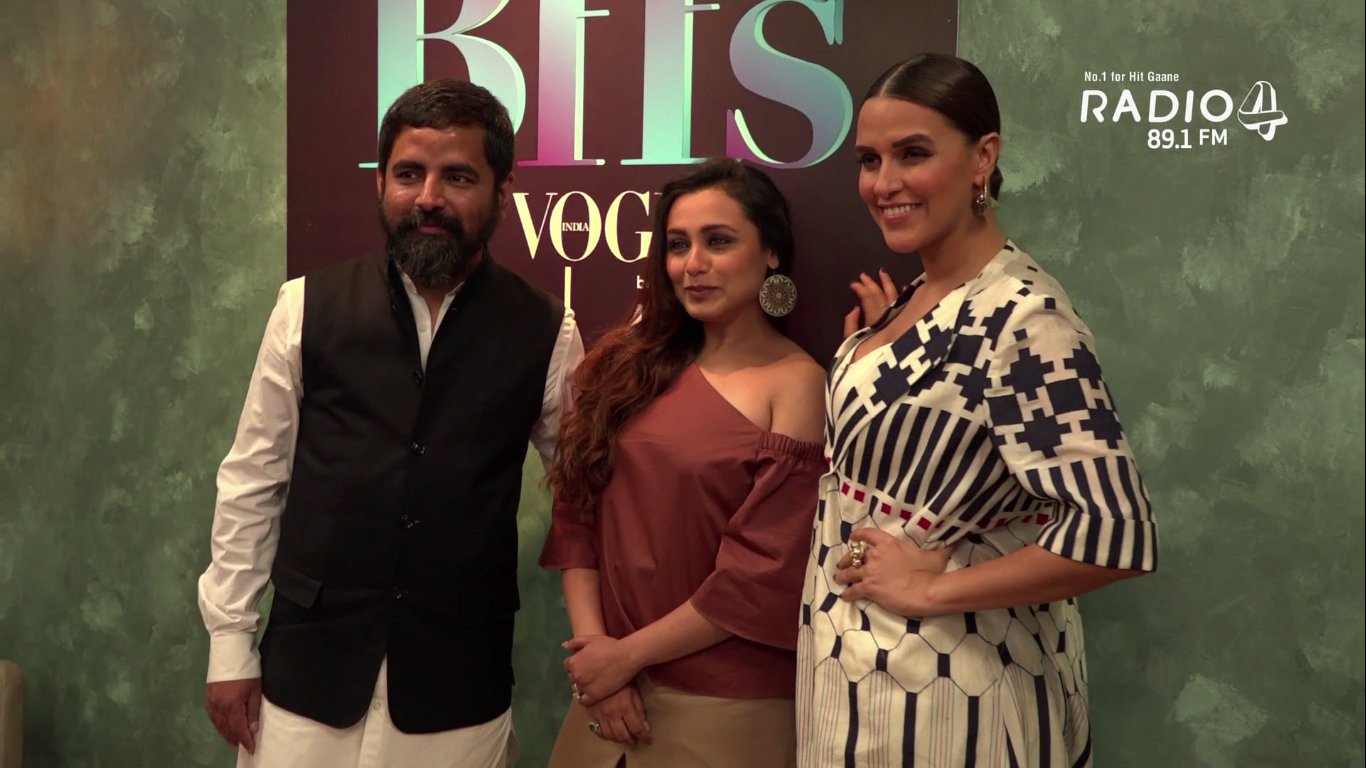 She was recently seen with her BFF Sabyasachi at the Vogue BFF, hosted by Neha Dhupia to promote her upcoming venture Hichki.
Yash Raj Films Hichki has been directed by Siddharth P Malhotra and is slated to release on February 23, 2018. Watch the full video below-
#Radio4TrendingNow: Rani Mukerji promotes Hichki
Spotted: The gorgeous Rani Mukerji kickstarts her Hichki journey with Neha Dhupia!!
Posted by 89.1 Radio 4 FM - No.1 For Hit Gaane on Thursday, December 28, 2017