Parmanu***
Cast: John Abraham, Diana Penty, Boman Irani
Director: Abhishek Sharma
What's it about:
A film chronicling India's covert nuclear test experiment called Pokhran II in Jaisalmer, Rajasthan by hoodwinking constantly monitoring American satellites back in 1998.
Review:
Parmanu could have just as well been named Pokhran. Taking off heavily from the real time developments of the nuclear test explosion that put India on the global map of nuclear super powers, the film is a slice straight out of India's recent history.
It's a daring attempt because we all know about the Pokhran mission itself but not much about the challenges and failures that preceded the actual blast off.
So what works?
Firstly, despite a truckload of cinematic liberties that are hard to believe, the film largely comes across as realistic and thrilling in its narrative. This even as we know the final outcome but the screenplay leading up to that is filled with twists and thrills that keep you invested.
There is no chest-thumping patriotism but a constant undertone of nationalism without trumping other countries.
John Abraham plays a stoic, understated engineer who harbours the unwavering dream of making India a nuclear-ready state. He succeeds for most part except but it is hard to fathom him getting beaten up by a man half his size.
Diana Penty struts around in perfect hair and make-up while the film's backdrop is the punishing heat of May and dust storms in the dessert of Rajasthan. Good thing, it's all shot in real locations that adds to the authenticity.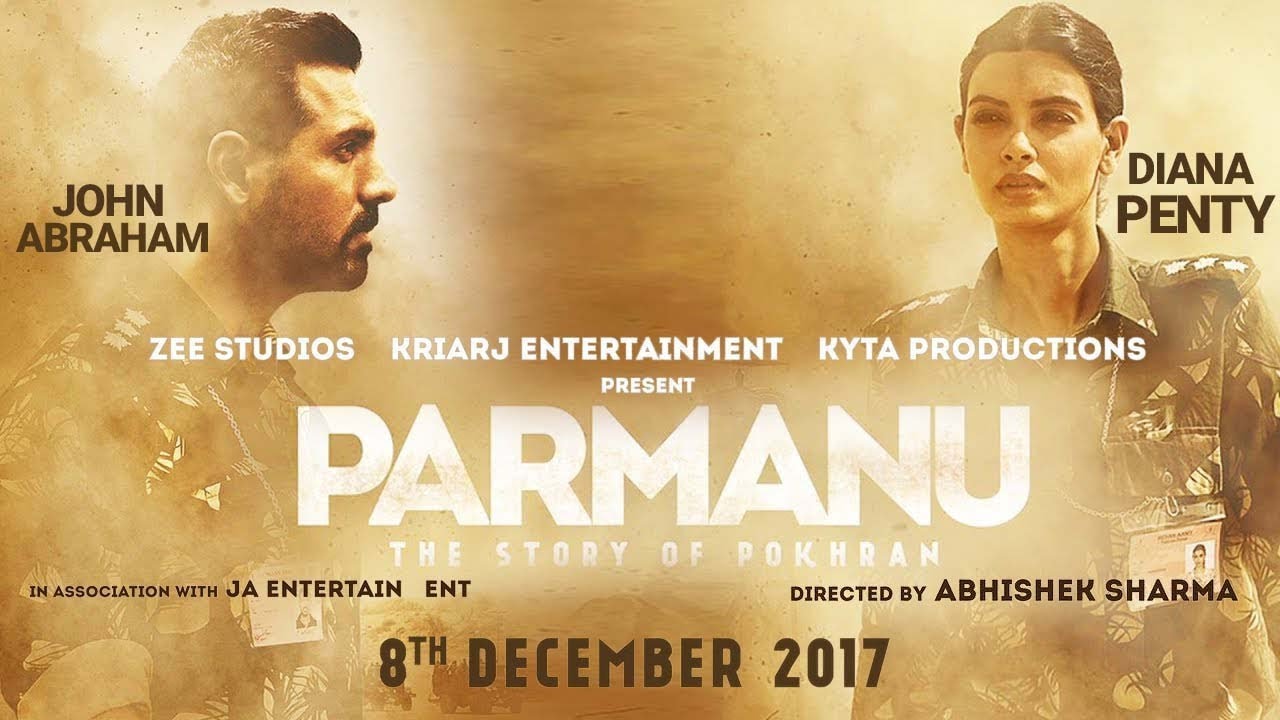 The crack team of experts formed to carry out the mission is full of nobodies – they have nuances that aren't quite fully explored nor explained. A little backstory or at least some known faces with known acting accomplishments would have helped add some gravitas.
John Abraham's wife and family angle throw a spanner in the works more often than you can ignore, spoiling the otherwise good pace of the film.
But even with all of that, Parmanu does manage to deliver a rousing climax that makes it all worth it.
If you want in on what actually transpired in one of India's most crucial and challenging nuclear missions, then grab a popcorn and a ticket to Parmanu, because this story of Pokhran is one for the pride of a nation.
I am going with 3.5 stars.
Ronak Kotecha