Hichki****
Starring: Rani Mukerjee
Director: Siddharth P. Malhotra
What's it about?
A highly qualified teacher with Tourette syndrome ends up amidst a bunch of rowdy kids in an international school. Can she educate them against all odds?
Review
A rapper. A mechanic. A mathematician. A cook and a whole lot of other talents. Meet class 9F of the elite St. Notker's international. Every teacher's nightmare, they're the underdogs, bunged up in this school by fate but pronounced a failure by default. Enter Naina Mathur. The teacher who is determined to find a teaching job because she believes she was born to be one, despite her condition.
Not a boring lecture!
You'd think that's what 'Hichki' is all about. Thankfully No. 'Hichki' is a lot more than that.
For starters, Rani Mukerjee makes a smashing comeback with a 10 on 10 performance making up for the 4-years that she's been away from the big screen.
Not just her chemistry, but history, geography, physics and math with the finely picked bunch of actual slum kids adds up beautifully to breathe life into the scenes.
My personal favorite was the rapper kid who comes up with cheesy gems such as "Madam ji go easy…Sab Wifi hum 3G"
First half of 'Hichki' is a fun-ride with breaking the ice (and some furniture in the bargain) between Naina and her students. In it, director and co-writer Siddharth Malhotra also successfully breaks your notion of typical classroom teaching.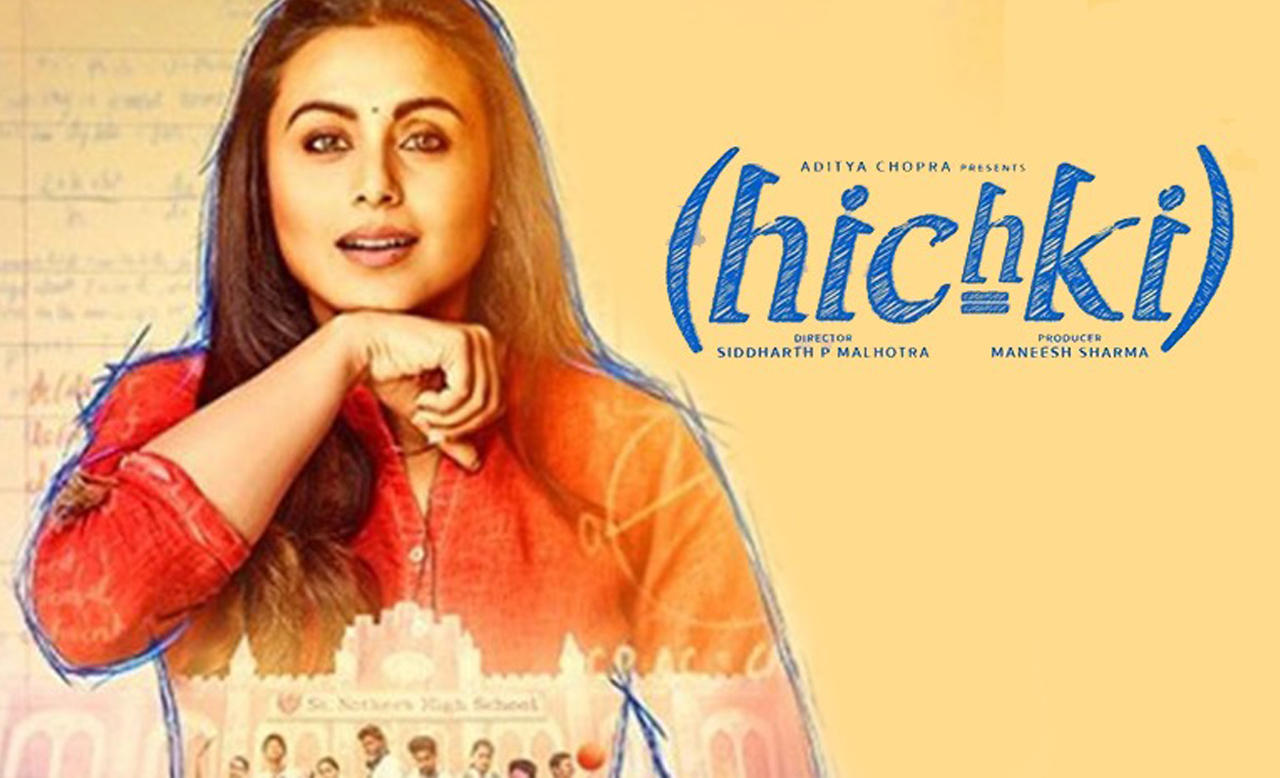 A new chapter
He manages to bring out the best in each of his teenage actors, balancing between their vulnerability  and stubbornness often tilting more toward the latter, which can make you tic as well.
But much like a classroom full of teenage children, there's never really a dull moment in 'Hichki', as the film flows well without many hiccups. The music stays strictly in the background to take the story forward.
Throughout the film, the director ensures you never once feel sorry for the protagonist or the ones with the Tourette syndrome.
In fact, after a short while 'Hichki' ceases to be a film about Tourette and graduates into a new school of thought. The thought of inclusion, equality and emotions.
Full marks to 'Hichki' and its team for a teaching us a new life lesson with its heart in the right place.
I am going with 4 stars.
 Ronak Kotecha