Movie Review of Fukrey Returns
Fukrey Returns: ***
Starring: Pulkit Samrat, Varun Sharma, AIi Fazal, Manjot Singh and Richa Chadda
Director: Mrigdeep Singh Lamba
What's it about?
The Fukrey Boys are back but thankfully not any wiser. This sequel to the 2013 sleeper hit 'Fukrey' brings back the four young and aimless boys (Hunny, Choocha, Lali and Zafar). When their lottery gig to payback the lady don Bholi Punjaban goes wrong they chance upon yet another outlandish idea.
Review
'Fukrey Returns' begins where 'Fukrey' ends, quite literally. The film opens with a quick recap number to refresh your memory of the hotchpotch that Choochaand his gang ended up in and now for some more.
Just when our boys are settling into their typical routine, their past catches up with them.
At this very point, you'd expect a lot of crazy stupid fun and total Delhiwalasiyappafrom all corners and the good news is that much of it does happen.
Only this time director Mrigdeep Singh Lamba takes it up a notch. There's indulgence in the plot and its characters. And there's are a lot of slow-mo, quite a bit of explanatory screenplay that also keeps the film more real than crazy.
This comes at the cost of losing pace of the narrative making the film trudge along slightly predictable lines. Force fitting love stories of Hunny and Zafar only adds to more run time than fun time.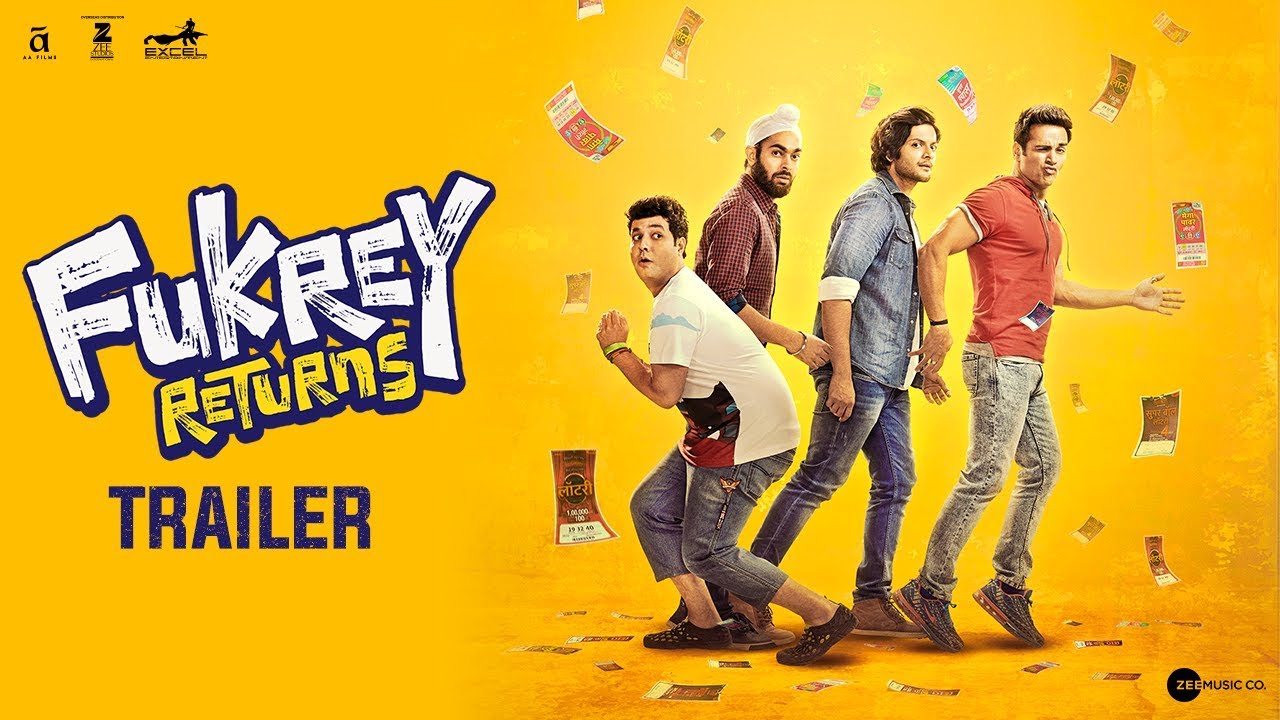 Choochasteals the show, again
A lot of comic respite comes from punches by Choochaplayed by Varun Sharma and Bholi Punjabanplayed by Richa Chadda. They clearly steal the show from under everyone's nose – one with his unassuming silliness and the other with her trademark straightfaced sarcasm laced with hollow threats.
Musically, 'Fukrey Returns' stays practically unmelodious and there's nothing close to an Ambarsariyabut a short symbolic attempt at remixing an old track which is clearly more of a trend ki demand than script kidemand.
All in all, I'd say, go meet the Fukrey Boys if you haven't got enough of them yet, and oh yes, there's more to come.
I am going with three stars.
Ronak Kotecha