Daddy**
Starring: Arjun Rampal
Director: Ashim Ahluwalia
What's it about?
Story of one of Mumbai's most dreaded gangsters from the infamous Dagdi Chawl, who has friends and enemies in equal measure.
Review
Set between 1976 and 2011 Daddy seems more like an appeasement and a character certificate for a petty criminal turned don Arun Gawli, who once had his time in the sun in Mumbai
Such gangster films thrive on incidents and strong characters but instead in Daddy you have a perennially deadpanned Arjun Rampal sleep walking through the role with a singular expression. He never quite catches the vulnerability or the ferocity of Gawli.
He seems like a Gangster without teeth, his bark much worse than his bite. On the plus side though, he quite looks the part.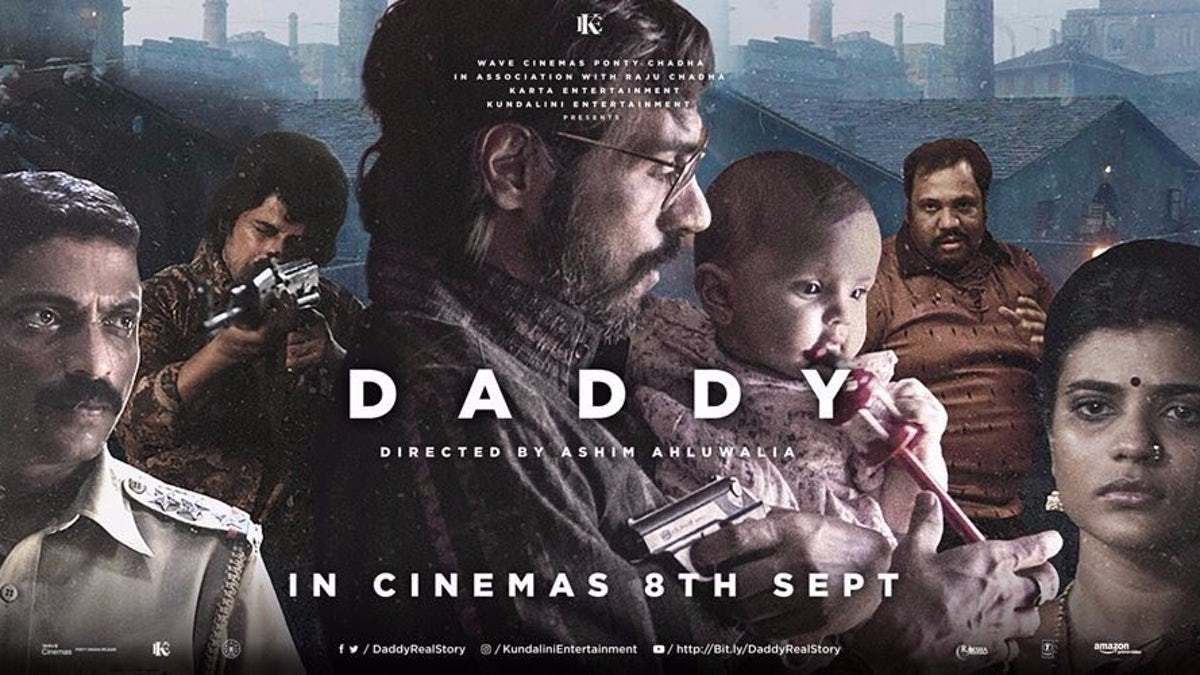 Even Farhan Akhtar is royally wasted he ends up looking comical as Maqsood Bhai. Character artists are week and so is the story – it is slow, clunky and disjointed.
There is not a scene to show what Gawli actually does or where does he get all the money for to fight a bloody gang-war. The only thing that really kept me going was the setting and look of Mumbai of the 70's which is good but not enough to keep you hooked for over 2 and a half hours.
All in all this is no Satya nor Sarkar not even close and if this is the story of Gawli then it better be left untold .I am going with 2 stars.
By Ronak Kotecha