Movie review of Blackmail
BLACKMAIL – ALL DARKNESS, NO COMEDY!
Starring: Irrfan, Kirti Kulhari, Arunoday Singh & Divya Dutta
Director: Abhinay Deo
What's it about?
Dev Kaushal's boring routine takes a turn for the worst when he decides to teach a lesson to his cheating wife and her lover, setting off an unending saga of Blackmail. 
Review
One thing leads to another takes a whole new meaning with Blackmail. Director Abhinay Deo comes up with yet another quirky dark comedy – this time involving love, lust, crimes of passion and a whole new level of absurdity.
Deo establishes his characters and the setting quite well right from the beginning. A regular office executive who kills his time playing 'pacman' to escape his drab domestic routine only to drive home in his modest Wagon R one evening to find his wife (Kirti Kulhari) in the arms of her ex-lover (Arunoday Singh).
The director thankfully doesn't take time to set the ball rolling for what could have been a fun ride of blackmailing chain, but the film derails before the interval itself.
He chooses fine actors like Irrfan and a relatively decent Kirti Kulhari to do the job but together they can do little to save the film that is so high on randomness.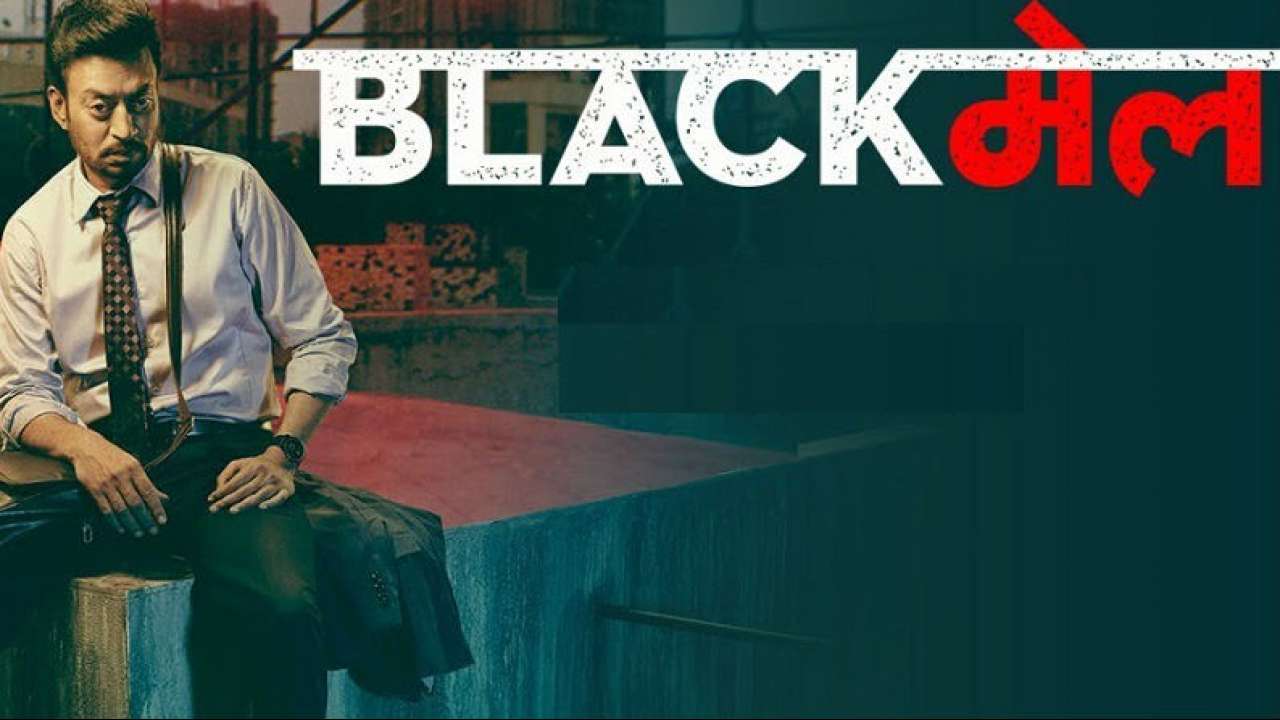 Blackmail is a dark comedy which is largely dark with barely any comedy. Any attempt of the same by Omi Vaidya as Irrfan's eccentric boss of a toilet roll manufacturing company, falls flat. The first and the last time he managed to make us laugh was in '3 Idiots' as Chatur Ramalingam.
We also have an otherwise bankable Divya Dutta who is quite wasted in the film, literally and figuratively.  There is a sad item number featuring Urmila Matondkar that is just a little less forgettable than the rest of the music.
Surely enough Blackmail would have seemed quite tempting on paper but the execution is mired in loopholes that make the film lengthy and just plain exhausting.
At one point in the film, a character tells the other – 'Konse B-grade film ki kahaani suna raha hai' – my thought precisely after watching Blackmail!
I am going with 1 star.
Ronak Kotecha