MOVIE REVIEW HATE STORY 4
Review: Hate Story IV
Starring: Urvashi Rautela, Karan Wahi, Vivan Bathena
Director: Vishal Pandya
What's it about?
A sexy siren is on a mission to make her lethal dream come true and she will stop at nothing.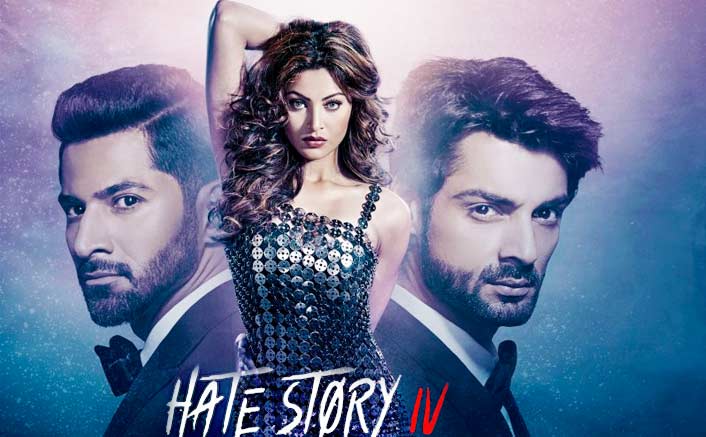 Review
Glitzy glamour dolls, plunging necklines and beefy dudes forever in heat - all mouthing cheesy lines. An all too familiar calling card of the Hate Story series. Part four takes this dubious legacy a notch higher hitting a new low in the bargain.
Sample these. "Bedroom mein kiye gaye vaado ki boardroom mein koi keemat nahi hoti"
"Ghar aur dil ka darwaza hamesha bandh rakhna chahiye warna chor ghus jaate hain."
In one scene, an inebriated Karan Wahi rants with more such dialoguebaazi in a room full of goras. RIP logic.
Ironically, released on the International Women's Day, 'Hate Story 4' makes no bones about the objectification of women. Save for the lame attempt of throwing 2 lines of copy-pasted stats on crimes against women at the end. Nice try.
One saving grace could have been the music, which usually makes up for some of the loss but 'Hate Story IV's soundtrack and background score are just as hopeless.
Film's lead stars sure look their parts and dutifully give in to the script ki demand, but when the writing is as messed up as the characters in the film, there's little to cheer.
One of the characters in the film sums up the story, screenplay and the travesty that's 'Hate Story IV' - a family that eats together, lives together, sleeps together.
So this Women's Day, if you're up for misogyny, incest and some of the choicest assault to your senses then go for Lame Story IV.
But don't expect a 'Happy Ending'!
I am going with 1 star
- Ronak Kotecha