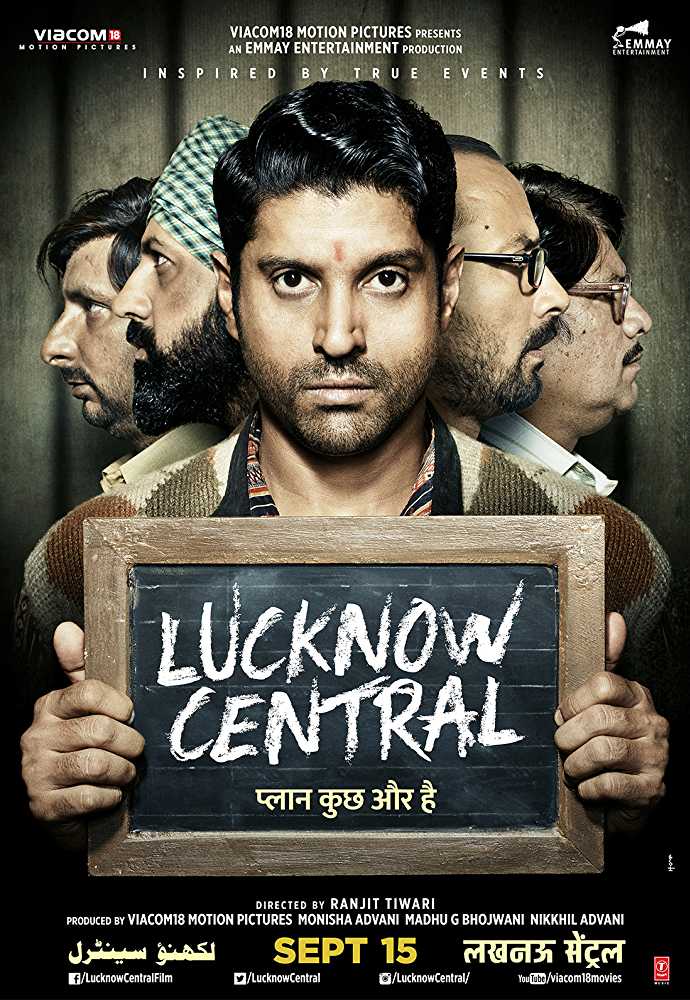 Lucknow Central: **
Starring: Farhan Akhtar, Diana Penty, Ronit Roy & Ravi Kisen
Director: Ranjit Tiwari
What's it about?
A wannabe singer is wrongly incarcerated in a murder case. As an undertrial on death row, he sees a music band of fellow jailbirds as his only escape to freedom.
Review
Lucknow central is supposed to be about 2 things – life of inmates inside the jail and music – it fails miserably on both counts. You neither feel the tension and realism of life inside the prisons nor is there any conviction in the nonsensical band or the escape plan or their utterly out-of-melody loony tunes.
All characters including Farhan Akhtar make up for a sloppy band – that neither makes you root for them nor instill any belief in their reasons or vulnerability.
Farhan Akhtar does a decent job as usual and Diana Penty has precious little to do besides showing up in the jail wearing slick salwaars and confronting an irate jailer played by Ronit Roy, who has by now become so repetitive that you cannot tell one character from another.
Special mention for Ravi Kisen as the 'progressive' politico who brings quite some respite with his hilarious repartees and rejoinders.
But that's not enough to pull off a film with such weak narrative that seems like a drag, especially for an excruciating 2 hours and 45 minutes.
Lucknow Central only slightly comes together in the last few minutes where there is little adrenaline rush that too from a remixed Punjabi track, but it's too late too little.
2 stars for this unbearable jailhouse rock.
– By Ronak Kotecha