LOOK: DUBAI'S BIGGEST EASTER EGG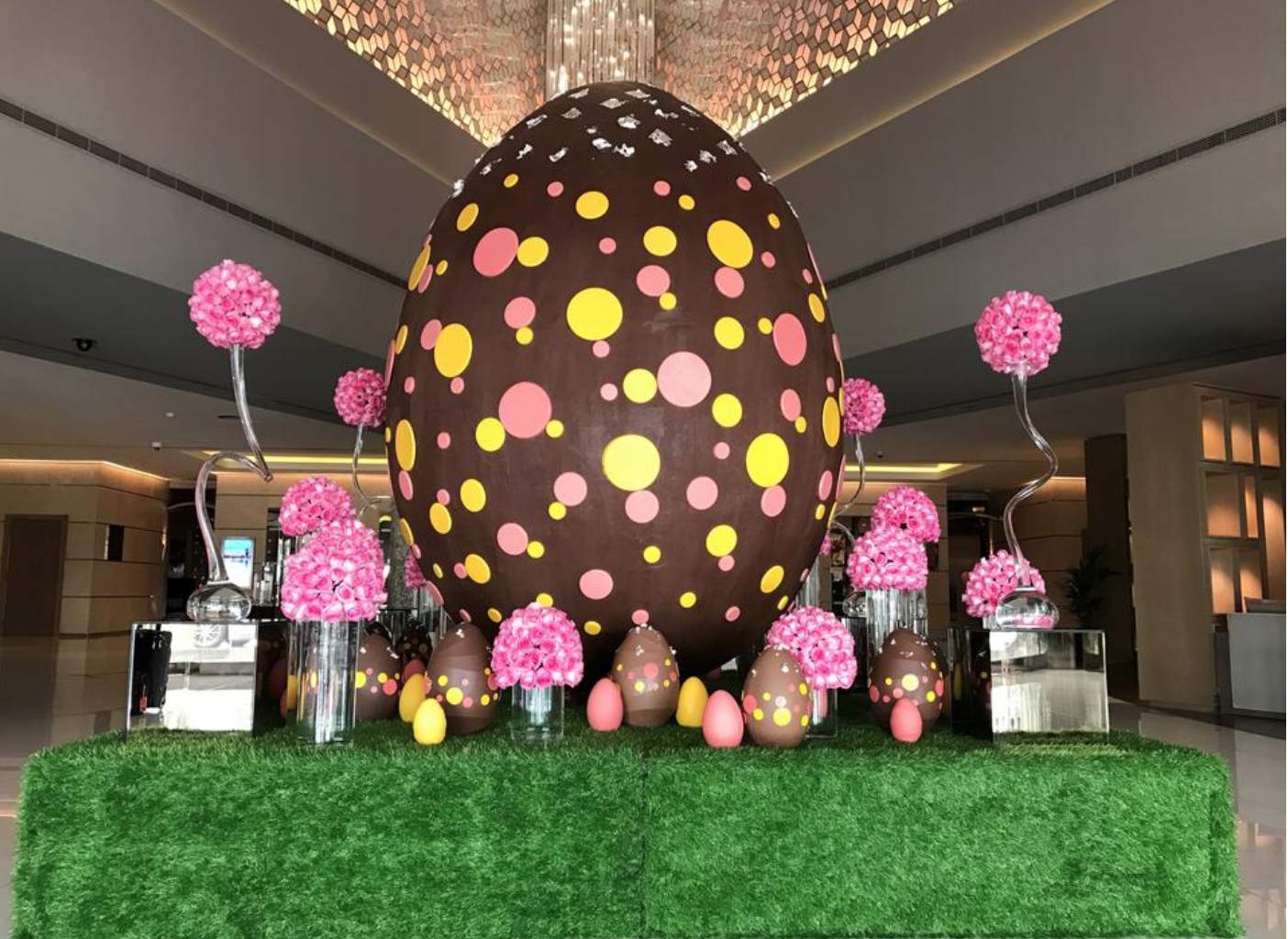 Fairmont Dubai has created a giant 200 kilograms chocolate egg that is the city's largest Easter egg.
The egg contains about 55% dark chocolate in it and has more than 436,000 calories in it. The egg is created by Fairmont Dubai's Executive Chef, Romain Castet and stands about 2.5 meters tall.
Located in the hotel lobby, this luxurious egg will be on a display from 18 March - 8 April in Fairmont Dubai.
Image Credit: Arabian Business