KARAN SINGH GROVER AWARDED WITH THE 'CHAMPION OF FITNESS' AWARD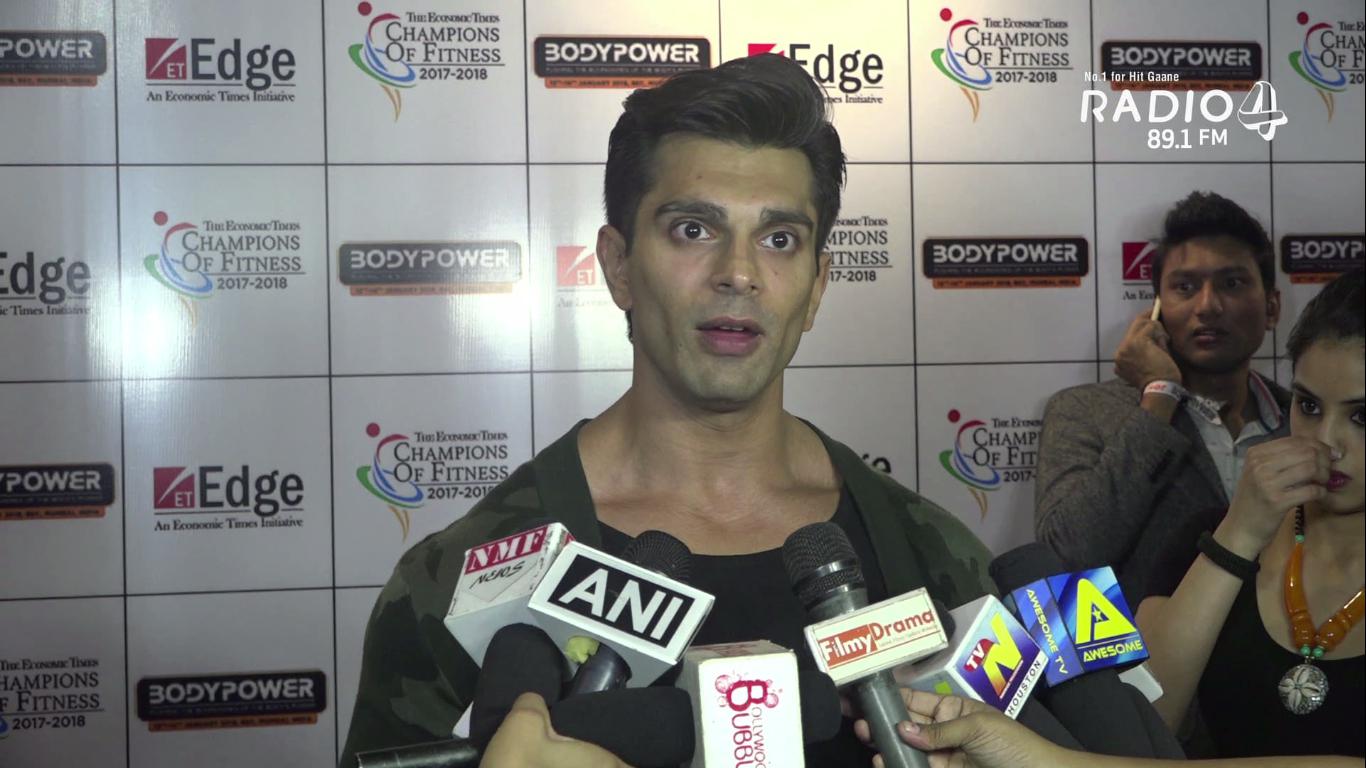 Think of Karan Singh Grover and his extreme perfect body?
Married to the beautiful Bipasha Basu, Karan makes sure that both of them stay fit and fab. He was recently awarded the Champion of fitness award and was really excited about this. "I'm really happy that I'm getting this award. It's a nice title and I feel really good about this."
The actor also said that he never thought he would achieve such a great title so soon. "It's really nice to know that people understand fitness and believe in it and walk towards a right path for it. This is very important," says Karan before receiving the award.
#Radio4TrendingNow: Karan Singh Grover is the fittest actor!!
#Radio4TrendingNow: Ever wondered how Karan Singh Grover built his amazing physique? Watch out the tricks and techniques from the man himself!
Posted by 89.1 Radio 4 FM - No.1 For Hit Gaane on Tuesday, January 16, 2018