DUBAI GETS WORLD'S BIGGEST MICKEY MOUSE FLORAL STRUCTURE!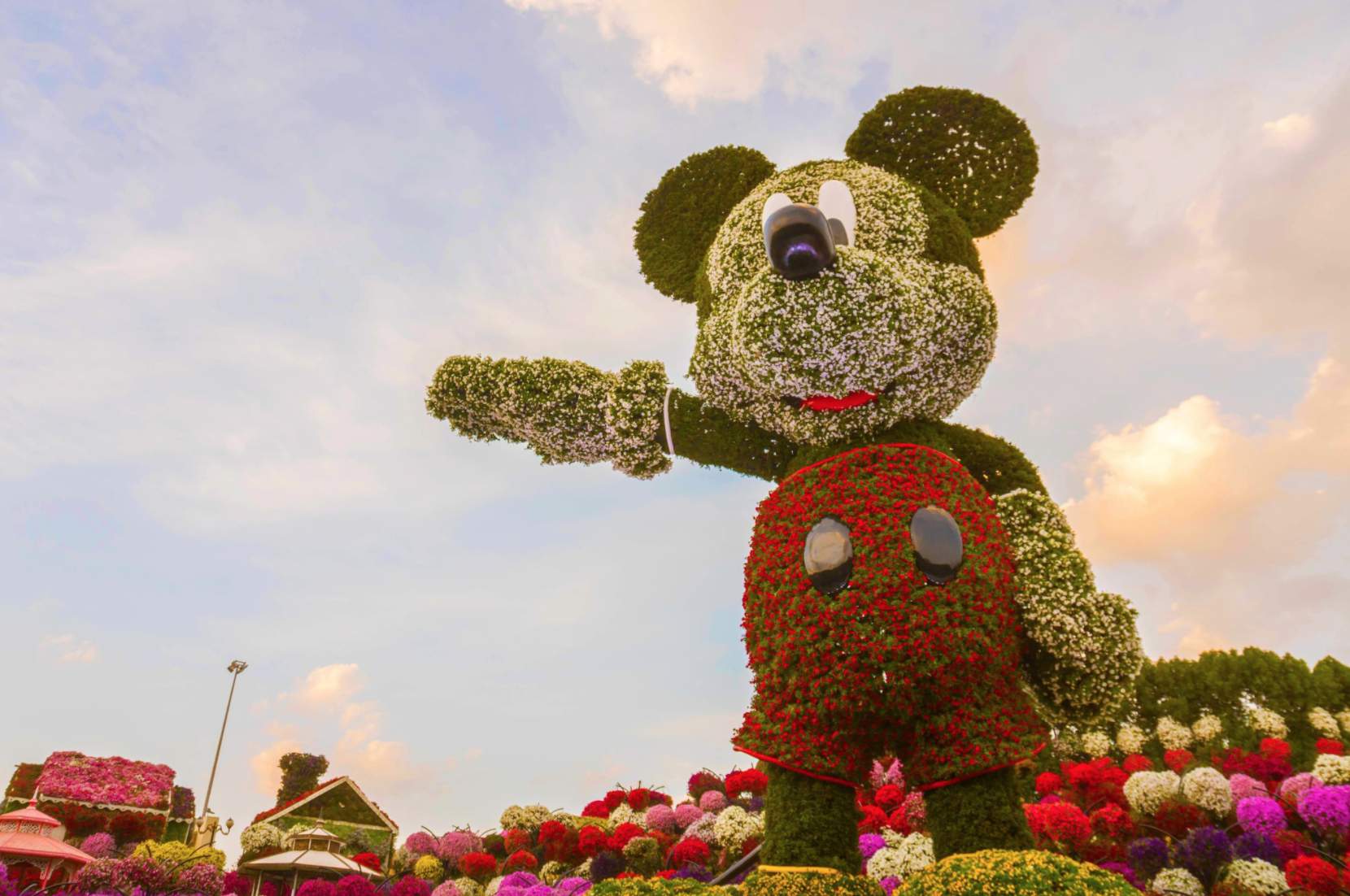 To mark the 90th anniversary of Disney's character Mickey Mouse, Dubai Miracle Garden gets the world's biggest Mickey Mouse floral structure.
The 18 meter floral Mickey Mouse statue is holding an official Guinness World Record as the World's tallest supported topiary sculpture.
The statue is made to celebrate the upcoming 90th anniversary of Mickey Mouse, which is made up of 100,000 flowers and weighs close to 35 tonnes.
It's the second Guinness World Record awarded to Dubai Miracle Garden, which is also home to a life-size replica of an Emirates A380 – the world's largest floral installation. The park has suggested there will be more Walt Disney themed project upcoming in the future.