AKSHAY KUMAR'S HANDSTAND WALK WILL GIVE YOU MAJOR FITNESS GOALS!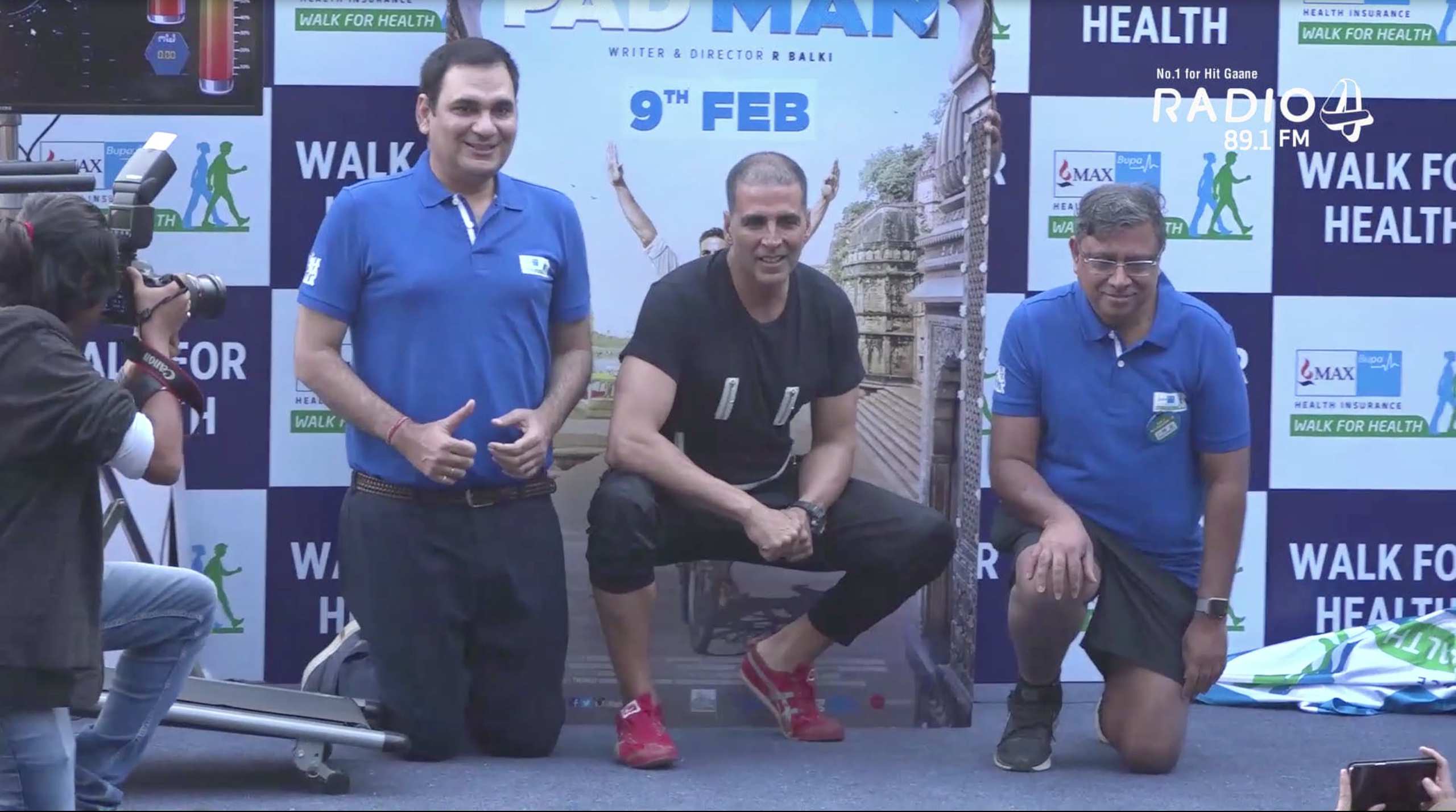 Akshay Kumar is an inspiration for everyone. He has always been a fitness freak, even before he entered Bollywood.
If many of you don't know, Akshay Kumar is a martial arts expert and has been professionally trained in Taekwondo and Muay Thai.
Recently he was spotted doing a handstand walk at a fitness event, where he spoke about how important is fitness for him. "Walking is the best you could do. We all must walk for an hour every day to maintain good health. When you walk, you prevent a lot of diseases- Cancer and Alzheimers" said Kumar at the event.
Akshay Kumar is all busy promoting his upcoming movie 'PadMan' which will now hit the theatres on February 9, 2018.
#Radio4TrendingNow: Akshay Kumar's Walk for Health
#Radio4TrendingNow: Akshay Kumar's handstand walk will give you major fitness goals!!
Posted by 89.1 Radio 4 FM - No.1 For Hit Gaane on Monday, February 5, 2018